Covid 19 Update from February 18th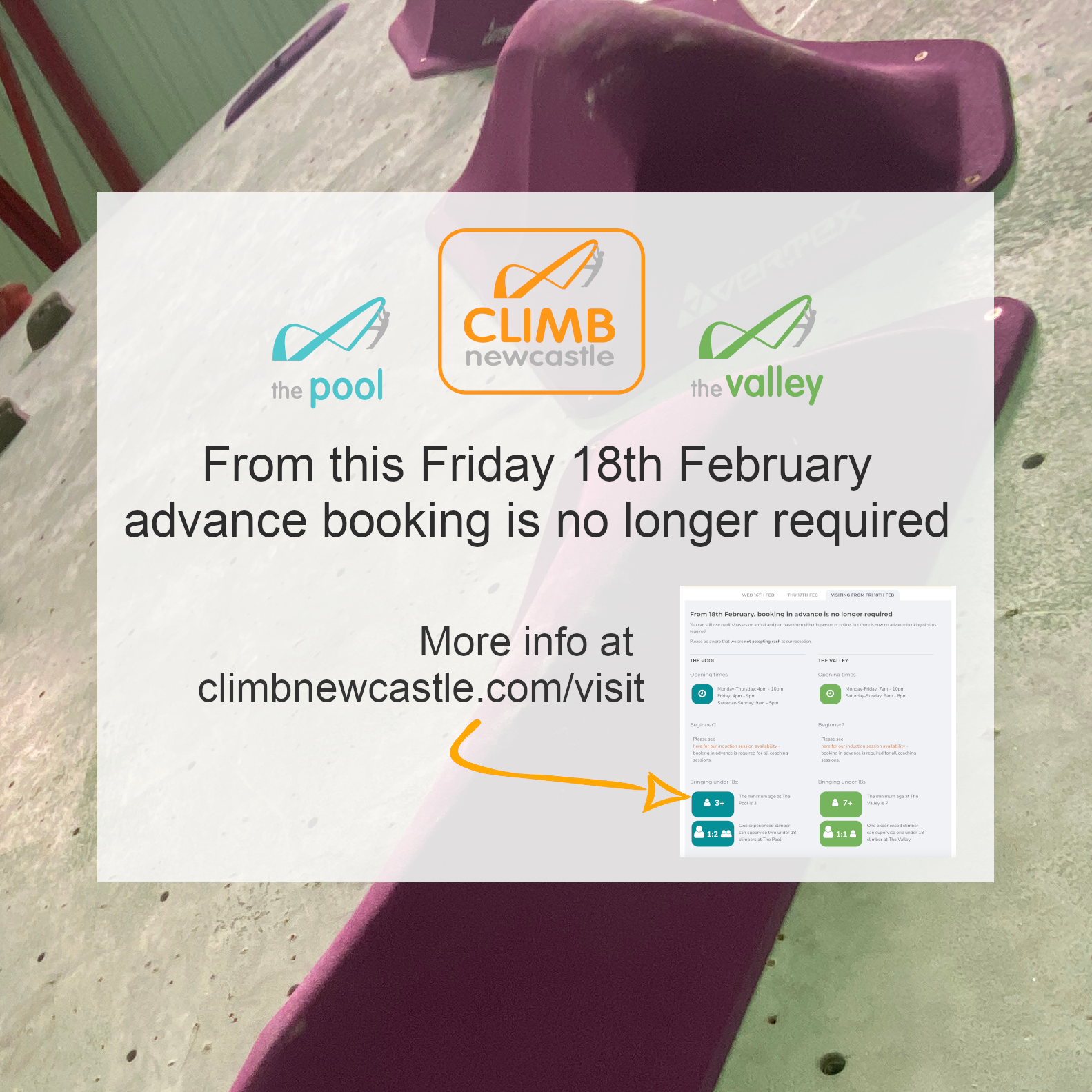 From this Friday we are moving away from advance slot bookings, so you can turn up at the door to climb. Visit the current booking page for more info. To capture a couple of the key points: we continue to be card only (no cash please) and credits/passes can be used on arrival and paid for either at the centre or online. Coaching sessions still need to be booked in advance.
This also means a return of all day unlimited climbing, 7am opening at The Valley on a Friday, and Fiver Friday £5 climbing at The Pool!