First Visit: Beginner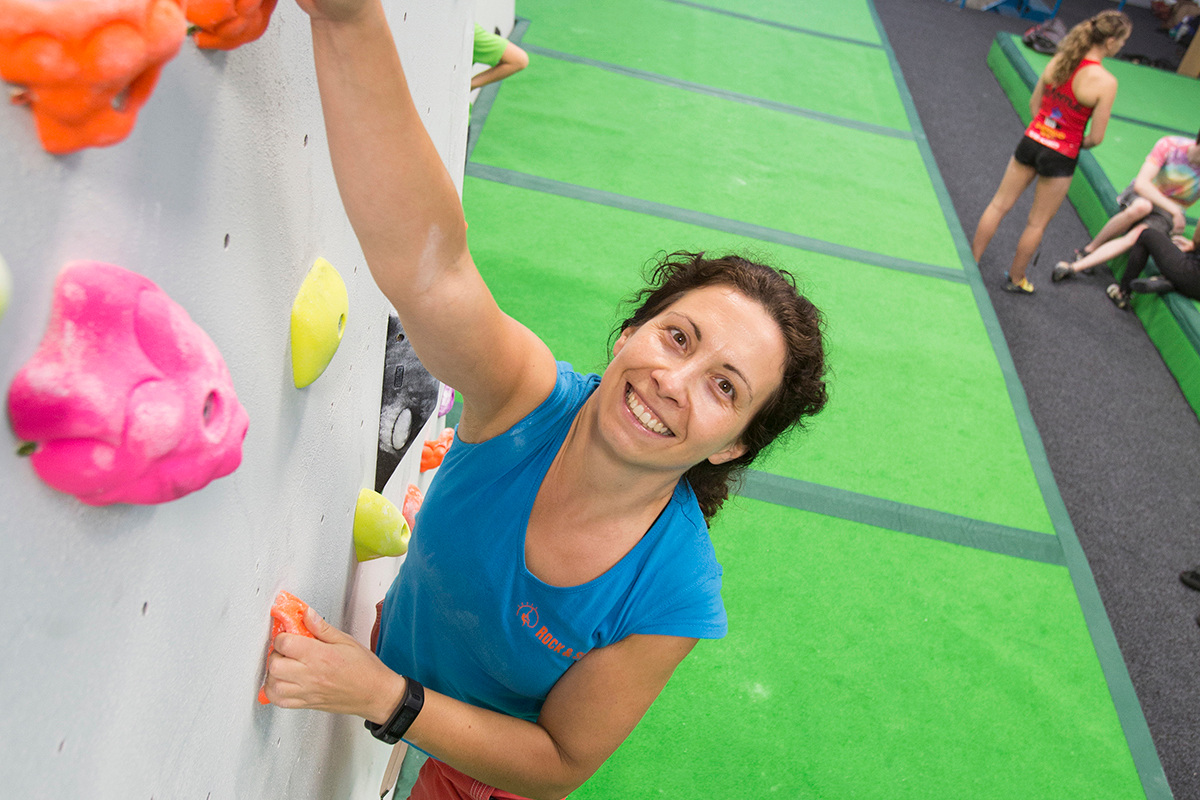 We have temporarily suspended the sign in of novices by members. All beginners must book onto an induction session. Read more about our Covid-19 measures here.
Book an induction session
you can book for up to a maximum of 4 people from the same household or support bubble to attend an induction session.
a ratio of 1 adult per under 18 climber must be adhered to. Adults must participate fully; this is not a kids coaching session.
Note that under 7s are not permitted to climb at our Ouseburn centre, The Valley, and we strongly recommend induction sessions at The Pool for all under 18s, where the climbing is tailored specifically for younger climbers.
All participants in the session should complete our centre registration prior to the session.

payment will be taken on arrival, and is card payment only.
sessions are around 45 minutes in length. You can continue to climb afterwards with a visit time of up to a maximum of two hours in total (due to current restrictions).
Face coverings should be worn at all times by customers, except when you are climbing, using exercise equipment, seated in the cafe with food or drink, or if medically exempt. This includes whilst on the boulder mats, and moving around in circulation spaces.

Induction sessions are £15 for adults, £10 for under 18s and include shoe hire.
See below for available dates and times. Please e-mail us at info@climbnewcastle.com to book a slot - please provide a phone number when booking in case we need to cancel a session due to Covid restrictions. We are not able to take bookings over the phone at this stage.
Note: during half term week (26th-30th October) we are doing inductions only at our Byker centre (The Pool)
| Session | Venue | |
| --- | --- | --- |
| Friday 30th October, 13:00 | The Pool Byker | Unavailable |
| Friday 30th October, 14:30 | The Pool Byker | Available |
| Friday 30th October, 16:00 | The Pool Byker | Available |
| Friday 30th October, 18:00 | The Pool Byker | Available |
| Saturday 31st October, 10:00 | The Pool Byker | Available |
| Saturday 31st October, 12:00 | The Valley, Ouseburn | Available |
| Saturday 31st October, 13:30 | The Valley, Ouseburn | Available |
| Saturday 31st October, 14:00 | The Pool Byker | Available |
| Saturday 31st October, 15:00 | The Valley, Ouseburn | Available |
| Saturday 31st October, 16:30 | The Valley, Ouseburn | Available |
| Sunday 1st November, 10:00 | The Pool Byker | Available |
| Sunday 1st November, 12:00 | The Valley, Ouseburn | Available |
| Sunday 1st November, 13:30 | The Valley, Ouseburn | Available |
| Sunday 1st November, 14:00 | The Pool Byker | Available |
| Sunday 1st November, 15:00 | The Valley, Ouseburn | Available |
| Sunday 1st November, 16:30 | The Valley, Ouseburn | Available |