Covid-19 Measures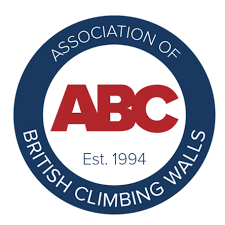 This page summarises the key restrictions for climbing at Climb Newcastle's centres, both The Valley and The Pool.
All operating procedures follow the government guidance for indoor gyms and more specifically the guidelines on the reopening of climbing walls prepared by the association of British Climbing Walls.
Key Points
Centres open with restrictions: pre-booking only!
All climbing at both of our centres is pre-booking only and in 2 hour slots. Please see our capacity information for information on how busy you can expect the centres to be.
Face masks are required
Face coverings should be worn at all times by customers, except when you are climbing, using exercise equipment, seated in the cafe with food or drink, or if medically exempt. This includes whilst on the boulder mats, and moving around in circulation spaces.
2 Hour Slots only
Please do not put our staff in the difficult position of having to ask you to leave: slots are for 2 hours only so that we can manage capacity.
Limited coaching / provision for beginners
We have temporarily suspended the sign in of novices by members. All adult participants should be competent and able to climb without supervision, unless booked on an induction course. All other coaching is temporarily suspended.
Limited supervision of children and minimum age
We have a restriction on the supervision of under 18s, with a 1:1 ratio and a new minimum age of 7 at The Valley (age 3+ are able to climb under supervision of a competent climber at The Pool and the supervision ratio there can be 1 competent adult to 2 under 18s). Please see full information below.
---
Measures in Full - please read carefully
---
Before you arrive
Experiencing Symptoms
We are committed to the well being of our staff and customers, therefore we ask that they do not enter the centre if they or anyone in their household are showing any symptoms of COVID-19. We reserve the right to politely refuse entry or ask a customer to leave if we feel they are not well enough to be in the facility.
Face Masks/Coverings
Please wear a mask when moving around the centre, including on arrival at our reception, except when in climbing areas or if medically exempt.
Capacity And Climbing Session Slots
In keeping with government guidelines, we will be operating both centres at a reduced capacity with 2 hour slots available to book online ( a maximum of one slot per customer per day).
We ask that all customers arrive no more than 5 minutes before their session and leave in good time. We will not be asking customers to check out but we do expect that, for the safety of all, you respect the allocated slots as this not only impacts capacity but track and trace protocols if they are needed. Staff will ask you politely to leave if necessary.
Once you have finished climbing, please make sure you have all your items and leave the centre to allow others to climb.
Track And Trace
In line with guidelines, in the event of a confirmed Covid-19 case within our facilities, we will be asked to share customer data for those who were in the building for that specific period. If you do not want your data used in this way then unfortunately you will not be able to use the centre facilities at this time.
Come Ready To Climb
We ask that, as much as possible, you come along for your pre-booked session 'Ready to Climb'. Changing rooms will be open only where they provide access to toilets and hand washing facilities. They will not be in use as changing rooms. Please bring only minimal items with you for your visit. Lockers and cubby holes will be available as well as sanitising wipes for you to clean them if you wish (they will also be cleaned regularly in line with our new enhanced cleaning schedule.
Showers will be closed until further notice.
---
At reception
There are now screens on our reception counters: please stand in front of these whilst talking to our staff members. There are markings on the floor to show you where to stand and these are the only points where you will be served by staff. Staff have designated till/ service stations for their shifts, so please respect the fact that they will only be able to serve you from their designated till.
Card Payments Only
You will have already paid for your session before you arrive at the centre, so unless you want to hire shoes or buy a drink/snack/shoes or accessories, you will only need to show your booking confirmation at reception. For the foreseeable future for any purchases, we will only be taking card payment, NOT cash. To try and make transactions as safe as possible, we ask if customers could use contactless payment wherever possible.
Hire Shoes
Hire shoes will still be available and disinfected and rotated between uses. Staff will be sanitising their hands before and after passing out/receiving hire shoes.
Shoes for purchase
We will still be selling a wide range of shoes. We ask that customers sanitise their hands before and after trying on shoes. Any shoes that are tried on and not purchased are disinfected inside and out before they are eventually returned to shop stock. If you are not seriously intending on making a purchase, it would be helpful to the staff if you could refrain from trying on shoes.
Water Bottles
For the foreseeable future, staff will not be able to fill up water bottles for you at reception, so we ask you to bring adequate drinks with you for your session. You can also choose from a selection of bottled cold drinks from reception as usual. Remember no bottles on the mats please as normal
Products for sale
We ask customers to sanitise their hands before handling products and as much as possible, to only handle items that they intend to purchase.
Staff will only be able to assist 1 customer with shoe fitting at a time. Staff and customers will sanitise their hands before and after the shoe fitting. The staff member will place the shoes on the floor with the box already open. They will only be able to provide verbal advice.
Chalk
We are still selling a range of chalk products and you may use whichever chalk you are happy with within the centres. We do have liquid chalk of 80% alcohol available for purchase. Please note that Liquid Chalk should not be used as a substitute for hand washing and sanitising.
Keeping you safe during your visit
Signage And Guidance
Guidance posters and information regarding social distancing and hygiene protocols are displayed prominently throughout the facility. Please pay attention to and follow them at all times.
Hand Washing and Sanitising
There are hand sanitising stations situated at regular intervals throughout the building. We ask that you use these on entry and exit from the building and as much as possible during your visit. Please wash your hands as often as possible through your visit especially after climbing.
Social Distancing
Customers must adhere to social distancing at all times within the centre, including whilst climbing or using any of the training equipment. It is down to the individual to take personal responsibility for this. Staff will be keeping an eye on this and you will see increased floor walking.
Within our centres, please maintain 2m from anyone outside of your household/bubble at all times and follow all current government guidelines on social distancing.
Please respect the wellbeing of our staff and maintain a 2m distance from them at all times.
First Aid
Should you require first aid assistance, our staff member will be wearing appropriate PPE including a face mask and gloves. They made need to be closer than 2m to you ito provide appropriate care but will maintain social distancing as much as possible
Around the centre
Keeping Our Centres Clean
In addition to our normal cleaning procedures, we will be operating an enhanced cleaning schedule at both centres. We have carefully selected appropriate cleaning products and you will see staff cleaning and sanitising frequent touch points throughout the building regularly throughout the day.
Ventilation
Wherever and whenever possible doors and shutters will be left open to allow air to enter and exit the building. We have opened up all available vents and added additional extraction units. Existing free standing fans will be used where they do not impact noise levels such that people are required to shout to be heard and are not simply circulate stale air
Music Volume
Music levels will also be kept low In order to avoid the need for people to shout.
Gym Equipment And Cleaning
The gym equipment has been spaced out in line with guidelines on social distancing. Please do not move this equipment and adhere to social distancing when using any of the equipment
Before and after use of the equipment, please wipe it down with the hygiene wipes provided. This includes the Moon Board tablets and buttons. Equipment will also be sanitised regularly during the day as part of our enhanced cleaning schedule.
Toilets
There is a maximum of 1 person in the changing areas adjacent waiting for toilets. Floor marking and signage is in place and doors are kept open as necessary to allow for this. Please follow this guidance accordingly. Do not leave any of your belongings in the toilet areas. Showers are closed until further notice. Please note that toilet areas are part of the enhanced cleaning schedule so you will see staff in these areas frequently. Please keep a safe distance from them to allow them to perform their job safely.
Limited Access to Some Rooms/ Areas
For reopening, certain rooms will be closed and accessible to staff only. You will see signage on these doors. We will update you when rooms are available for hire again.
---
Coaching and children at the centre
All coaching, with the exception of induction sessions, are currently suspended, including one to one coaching and kids sessions. We will be carefully assessing when it is appropriate to begin these again and we will keep you updated via the website and social media.
In the meantime, juniors can attend the appropriate centre for their age, providing they are booked in and under the supervision of an experienced adult climber.
New to Climbing
We have temporarily suspended the sign in of novices by members. All adult participants should be competent and able to climb without supervision, unless booked on an induction course.
Parents and Guardians
Experienced climbers can supervise 1 under 18 at The Valley, or 2 at The Pool. You will NOT be able to enter the centre in a supervisory role only, you will need to be booked in to a session slot, if you are with your child. If your child is over 14yrs and currently signed off to climb unsupervised, parents and guardians can drop them off and return to collect them at the appropriate time. We are not allowing spectators at present.
Supervising Under 18s
On reopening, customers will only be able to supervise 1 under 18yr who is linked to their account at The Pool, or 2 under 18s at The Valley. They should only do this however if it is in line with government guidelines on social distancing, household bubbles and support bubbles.
For reopening, no young people below the age of 7 years will be allowed entry to The Valley. They will however be able to access The Pool (from a minimum age of 3yrs)
Babies, toddlers and dogs
Please do not bring babies, toddlers or dogs to the centre.
External Coaches And Instructors
External coaches who have used our centres previously and provided us with the appropriate documentation will be able to conduct 1:1 sessions ONLY with the centres, if they are and their client are booked in to a slot appropriately and can maintain government guidelines on social distancing.