Covid-19 Measures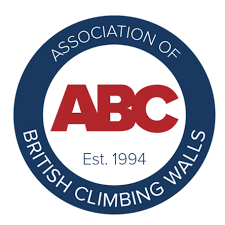 This page summarises the key restrictions for climbing at Climb Newcastle's centres, both The Valley and The Pool.
Operating procedures follow the government guidance for indoor gyms and more specifically the guidelines on the reopening of climbing walls prepared by the association of British Climbing Walls.
Key changes from February 18th
We no longer require booking in advance from February 18th.
Masks are no longer mandatory, but strongly encouraged whilst not climbing.

Changing rooms have re-opened, but showers are closed and please continue to come 'ready to climb' where possible.
Key measures continuing
All coaching bookings remain online via climbnewcastle.com

All novice adult climbers should book an induction
Competent adult climbers can supervise one under 18 at The Valley (minimum age 7) or two under 18s at The Pool.
We are accepting card payments only
---
Before you arrive
Experiencing Symptoms
We are committed to the well being of our staff and customers, therefore we ask that they do not enter the centre if they or anyone in their household are showing any symptoms of COVID-19. We reserve the right to politely refuse entry or ask a customer to leave if we feel they are not well enough to be in the facility.
Face Masks/Coverings
Whilst not mandatory, we encourage the wearing of face masks when not climbing or in close proximity to others.
Come Ready To Climb
We ask that, as much as possible, you come along for your pre-booked session 'Ready to Climb'. Lockers and cubby holes will be available as well as sanitising wipes for you to clean them if you wish (they will also be cleaned regularly in line with our new enhanced cleaning schedule.
Showers will be closed until further notice.
There are now screens on our reception counters: please stand in front of these whilst talking to our staff members. There are markings on the floor to show you where to stand and these are the only points where you will be served by staff.
Card Payments Only
For the foreseeable future for any purchases, we will only be taking card payment, NOT cash. We ask if customers could use contactless payment wherever possible.
Hire Shoes
Hire shoes will still be available and disinfected and rotated between uses. Staff will be sanitising their hands before and after passing out/receiving hire shoes.
Keeping you safe during your visit


Signage And Guidance
Guidance posters and information regarding social distancing and hygiene protocols are displayed prominently throughout the facility. Please pay attention to and follow them at all times.
Hand Washing and Sanitising
There are hand sanitising stations situated at regular intervals throughout the building. We ask that you use these on entry and exit from the building and as much as possible during your visit. Please wash your hands as often as possible through your visit especially after climbing.
First Aid
Should you require first aid assistance, our staff member will be wearing appropriate PPE including a face mask and gloves.
Around the centre
Keeping Our Centres Clean
In addition to our normal cleaning procedures, we will be operating an enhanced cleaning schedule at both centres. We have carefully selected appropriate cleaning products and you will see staff cleaning and sanitising frequent touch points throughout the building regularly throughout the day.
Ventilation
Wherever and whenever possible doors and shutters will be left open to allow air to enter and exit the building. We have opened up all available vents and added additional extraction units.
Gym Equipment And Cleaning
The gym equipment has been spaced out in line with guidelines on social distancing. Please do not move this equipment and adhere to social distancing when using any of the equipment
Before and after use of the equipment, please wipe it down with the hygiene wipes provided. This includes the Moon Board tablets and buttons. Equipment will also be sanitised regularly during the day as part of our enhanced cleaning schedule.
Coaching and children at the centre
Please note that all coaching booking is now online only.
New to Climbing
Only experienced climbers or children under the supervision of an experienced climber will be able to book onto a session. Novice climbers should attend an induction session, available to book on our website.
Parents and Guardians
Experienced climbers can only supervise 1 under 18 at The Valley, or 2 at The Pool (different age restrictions apply now in different centres - please see Supervising U18s). Everyone entering the centre, including in a supervisory or spectating role, must also book a slot in advance, as for climbing participants. If your child is over 14yrs and currently signed off to climb unsupervised, parents and guardians can drop them off and return to collect them at the appropriate time.
Supervising Under 18s
Customers are able to supervise one under 18yr who is linked to their account at The Valley, or two at The Pool. The minimum age at The Valley is age 7 and at The Pool age 3.
External Coaches And Instructors
External coaches who have used our centres previously and provided us with the appropriate documentation will be able to conduct sessions. Clients must be booked in to a slot appropriately and coaches should maintain government guidelines on social distancing.