Axis Winter Bouldering Series 2019/20
| November 2019 - March 2020
The Axis Winter Bouldering Series takes place at The Valley on 5 days over the winter months.
How to take part
The format is simple, 30 problems spanning the full range of grades from fb 3 to 7c. Come down any time from 10am to 9pm to take part, grab a scorecard at reception, there's no extra charge!
Shortly after 9pm we'll put all the scores in a box and pick out some winners at random in our raffle.
Competition Dates:
Round 1 - Friday November 8th 2019
Round 2 - Friday December 6th 2019
Round 3 - Friday January 17th 2020
Round 4 - Friday February 14th 2020
Round 5 - Friday March 13th 2020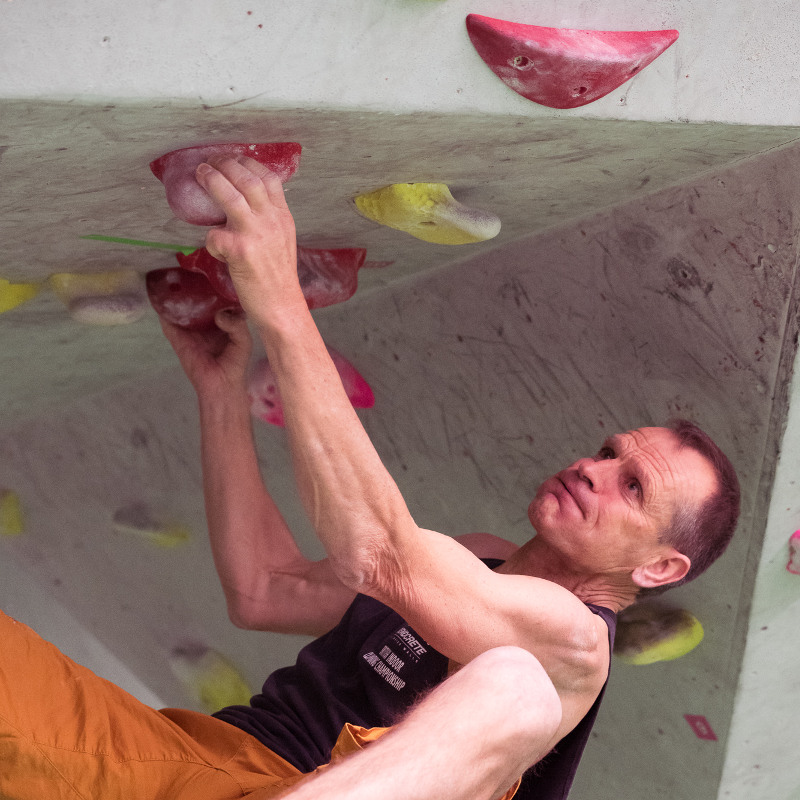 Final Results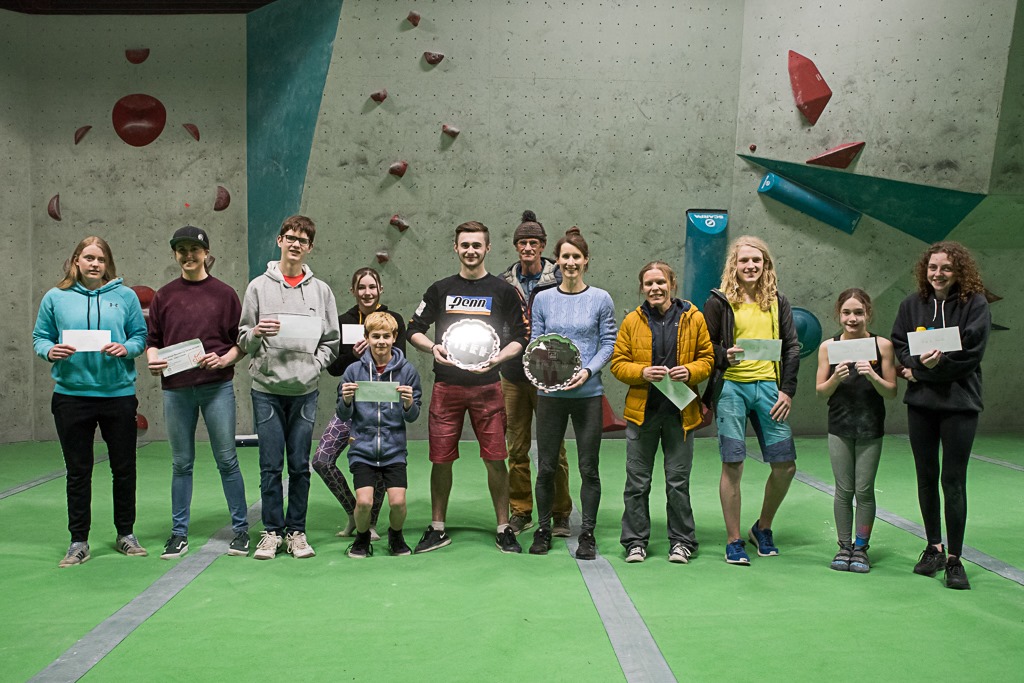 Female Junior
| | Name | | Rd 1 | Rd 2 | Rd 3 | Rd 4 | Rd 5 | Best 4 of 5 |
| --- | --- | --- | --- | --- | --- | --- | --- | --- |
| | Charlotte Strugnell | Female Youth E | 103 | 159 | 135 | 134 | 109 | 537 |
| | Amber Earl | Female Youth E | | 74 | | | | 74 |
| | Bella G | Female Youth D | | | 144 | | | 144 |
| | Annabelle Davies | Female Youth C | 146 | 222 | 179 | 219 | 184 | 804 |
| | Rosa Arnold | Female Youth C | | 247 | 222 | | 235 | 704 |
| | Victoria Gillon | Female Youth B | 228 | 231 | 211 | 207 | 193 | 877 |
| | Kimmy White | Female Youth B | 208 | 227 | 187 | | 201 | 823 |
| | Jemima Hawkins | Female Youth B | 149 | 197 | 164 | 191 | 168 | 720 |
| | Hannah McLaughlin | Female Youth B | 90 | 121 | | | | 211 |
| | Alina Kendal | Female Youth B | | 177 | | | | 177 |
| | Jemima Hawkins | Female Youth B | | | 134 | | | 134 |
| | Issy Orwin | Female Youth A | 228 | 238 | 237 | 214 | 196 | 917 |
Male Junior
| | Name | | Rd 1 | Rd 2 | Rd 3 | Rd 4 | Rd 5 | Best 4 of 5 |
| --- | --- | --- | --- | --- | --- | --- | --- | --- |
| | Ollie Peel | Male Youth D | 96 | 139 | 97 | 85 | 60 | 417 |
| | Callum Duncan | Male Youth D | | | | 185 | | 185 |
| | Cory Mitchell | Male Youth D | | | 87 | | | 87 |
| | Sam Ward | Male Youth C | 185 | 208 | 178 | 212 | 107 | 783 |
| | Luke Nevins | Male Youth C | 172 | 211 | 184 | 179 | 168 | 746 |
| | Dan Carrigan | Male Youth C | | 157 | 161 | 174 | 132 | 624 |
| | Ben Crosby | Male Youth C | 90 | | | | | 90 |
| | Jared Watson | Male Youth B | 234 | 245 | | 260 | 250 | 989 |
| | Eliot Imlie | Male Youth B | | 227 | 230 | 225 | 269 | 951 |
| | Max Roberts | Male Youth B | 188 | 206 | 214 | 228 | | 836 |
| | Isaac Carter | Male Youth B | | | | 184 | 121 | 305 |
| | Thomas Shelley | Male Youth B | | | | 162 | 103 | 265 |
| | Oliver Baty | Male Youth B | | | 125 | 131 | | 256 |
| | Joe Dalby | Male Youth B | | | 112 | | | 112 |
| | Ben Dawson | Male Youth B | 80 | | | | | 80 |
| | Aidan Francis | Male Youth B | | | | | 67 | 67 |
| | Joseph McGrother | Male Youth A | 238 | 241 | 241 | | 243 | 963 |
| | Agi Cornelissen | Male Youth A | 234 | 230 | 211 | | 218 | 893 |
| | Sam Dully | Male Youth A | | | | 210 | | 210 |
| | Matthew Cunnock | Male Youth A | | | | 128 | | 128 |
| | Gabriel Penman | Male Youth A | | | | 81 | | 81 |
| | Oliver Edgar | Male Youth A | | | | 78 | | 78 |
| | Cameron Hudson-lively | Male Youth A | | 44 | | 30 | | 74 |
| | Jamie Grisedale | Male Youth A | | | | 44 | | 44 |
| | Jack Ward | Male Youth A | | | | 39 | | 39 |
| | Jack Dennison-Thompson | Male Youth A | | | | 20 | | 20 |
| | Heath Grimman | Male Youth | | | 160 | | | 160 |
Fenale Adult
| | Name | | Rd 1 | Rd 2 | Rd 3 | Rd 4 | Rd 5 | Best 4 of 5 |
| --- | --- | --- | --- | --- | --- | --- | --- | --- |
| 1 | Libby Barrow | | 260 | 248 | 255 | 260 | 234 | 1023 |
| 2 | Emma Rawsthorne | | 229 | 237 | 248 | 249 | 217 | 963 |
| 3 | Sophie Daniels | | 217 | 238 | 220 | 184 | 175 | 859 |
| 4 | Rachel Cooper | | 167 | 195 | 181 | 178 | 178 | 732 |
| 5 | Catherine Bonn | | 181 | 220 | 147 | | 137 | 685 |
| 6 | Jayne Milburn | | 113 | 181 | 165 | 174 | 138 | 658 |
| 7 | Siobhan Gallagher | | 135 | 217 | | 194 | | 546 |
| 8 | Mariana Alvarez | | 67 | 160 | 154 | 144 | | 525 |
| 9 | Louise Prentice | | 167 | | | 174 | 171 | 512 |
| 10 | Miranda Horne | | 131 | 199 | | | 137 | 467 |
| 11 | Yvette Price | | 138 | 195 | | | 121 | 454 |
| 12 | Karen Graham | | 97 | 110 | 100 | 114 | 87 | 421 |
| 13 | Ronnie Edwards | | | | 208 | | 187 | 395 |
| 14 | Ana Rodrigues | | | 198 | 168 | | | 366 |
| 15 | Heather Ball | | | | 121 | 115 | 117 | 353 |
| 16 | Ala Kharin | | 80 | 68 | 68 | 111 | 68 | 327 |
| 17 | Kerry Gallagher | | | 181 | 139 | | | 320 |
| 18 | Georgina Rowntree | | | | 147 | | 110 | 257 |
| 19 | Jade Smith | | | 94 | | 141 | | 235 |
| 20 | Anna Healy | | | 210 | | | | 210 |
| 21 | Mary Leese | | | | | 198 | | 198 |
| 22 | Jane Robertson | | | | 111 | | 80 | 191 |
| 23 | Steph Lai | | | | | 127 | 61 | 188 |
| | Alma Piotrowicz | | 54 | 122 | | | | 176 |
| | James Chapman | | | 167 | | | | 167 |
| | Steph Kyle | | | 57 | 57 | 51 | | 165 |
| | Jessica Merits | | | 138 | | | | 138 |
| | Alexia Basch | | 135 | | | | | 135 |
| | Zoe Hawking | | | | | | 125 | 125 |
| | Antonia Lister | | | | | 121 | | 121 |
| | Floriane Rodriguez | | 118 | | | | | 118 |
| | Urvi Thakkar | | | | | 117 | | 117 |
| | Phoebe Tomlinson | | | | 50 | 60 | | 110 |
| | Rachel Gilmore | | 108 | | | | | 108 |
| | Gemma Hindhaugh | | | | 97 | | | 97 |
| | Sophie O'Neill | | | | | | 97 | 97 |
| | Emma Booth | | | 20 | 70 | | | 90 |
| | Cassie Painter | | 90 | | | | | 90 |
| | Hope Armstrong | | 90 | | | | | 90 |
| | helen parkin | | 85 | | | | | 85 |
| | Rosie Carr | | | 80 | | | | 80 |
| | Constance Chevalier | | | | | 80 | | 80 |
| | Becky H | | | | 79 | | | 79 |
| | Aira | | 50 | | 27 | | | 77 |
| | Laura Fernandez | | | | | 67 | | 67 |
| | Kate | | 60 | | | | | 60 |
| | Jess Hawksworth | | 57 | | | | | 57 |
| | Nat R | | | | | 50 | | 50 |
| | Mia Benitez-Rowe | | | | | | 47 | 47 |
| | Sarah Heywood | | | 40 | | | | 40 |
| | Annie Ford | | 40 | | | | | 40 |
| | Jess Olenberg | | | | | 20 | | 20 |
| | Jen Wolfendale | | | 10 | | | | 10 |
| | Miriam Chapman | | | | | 10 | | 10 |
Male Adult
| | Name | | Rd 1 | Rd 2 | Rd 3 | Rd 4 | Rd 5 | Best 4 of 5 |
| --- | --- | --- | --- | --- | --- | --- | --- | --- |
| | Aiden Beveridge | | 252 | 267 | 284 | 271 | 290 | 1112 |
| | Cameron Smith | | 261 | 271 | 287 | | 277 | 1096 |
| | Em Rickinson | | 262 | 270 | 272 | 251 | 271 | 1075 |
| | Oliver Smith | | 247 | | 248 | 245 | 241 | 981 |
| | Allen Hull | | 247 | 230 | 244 | 247 | 221 | 968 |
| | Alastair Munnoch | | 242 | 252 | 244 | | 222 | 960 |
| | Oliver Crosby | | 231 | 244 | 227 | 240 | 234 | 949 |
| | Pawel Jedrzejewski | | 236 | 222 | 239 | 238 | 206 | 935 |
| | Reuben Tomlinson | | 226 | 227 | 237 | 220 | 240 | 930 |
| | Andrew Spencer | | 207 | 235 | 222 | 211 | 201 | 875 |
| | Matthew Beanland | | 204 | 215 | 233 | | 193 | 845 |
| | Tom Hetherington | | 200 | 241 | | 228 | 174 | 843 |
| | Greg Welsh | | 210 | 214 | 225 | | 190 | 839 |
| | Myles Robertson | | 180 | 221 | 201 | 209 | 201 | 832 |
| | Scott Gibson | | 189 | 220 | 204 | 188 | 207 | 820 |
| | Lewis Hobson | | | 240 | | 267 | 280 | 787 |
| | Masashi Stokoe | | 174 | 201 | 189 | 203 | 142 | 767 |
| | Charlie Jackson | | 163 | 214 | 200 | | 179 | 756 |
| | Callum Wagle | | 164 | 207 | 191 | 187 | 128 | 749 |
| | Phillip Plaskett | | 152 | 210 | 183 | 192 | 108 | 737 |
| | Kai Glassford | | 159 | 197 | 195 | 184 | 155 | 735 |
| | Jon Donachy | | | 210 | 170 | 187 | 153 | 720 |
| | Jay Edwards | | 234 | 248 | | | 237 | 719 |
| | Dan Milton | | 177 | 208 | 171 | 120 | 155 | 711 |
| | Kyle Stanforth | | 231 | 214 | 244 | | | 689 |
| | Jamie Davies | | 135 | 192 | | 195 | 159 | 681 |
| | Cameron Pegram | | 101 | 158 | 169 | 182 | 161 | 670 |
| | Luke Paxton | | 204 | 241 | 221 | | | 666 |
| | Ben Ward | | | 187 | 157 | 174 | 140 | 658 |
| | Ellis McCoy | | 168 | 201 | | 150 | 127 | 646 |
| | Owen Williams | | 230 | 236 | | | 175 | 641 |
| | Sean Seery | | | 228 | | 237 | 175 | 640 |
| | Tom Corner | | 168 | 185 | 137 | 148 | | 638 |
| | Stephen Dryden | | 190 | 227 | 218 | | | 635 |
| | Jack Duffy | | 178 | 211 | | 199 | | 588 |
| | Andrew Nevins | | 95 | 158 | 137 | 147 | 141 | 583 |
| | John Carter | | 190 | | | 199 | 182 | 571 |
| | Adam Ivers | | | | 180 | 191 | 172 | 543 |
| | Alex Freeman | | 261 | 252 | | | | 513 |
| | Toby Kitching | | | 191 | | 167 | 149 | 507 |
| | David Spowart | | 251 | 255 | | | | 506 |
| | Jason Shek | | | | 200 | 217 | 84 | 501 |
| | Andrew Mahon | | | 241 | | | 259 | 500 |
| | Nathan Evans | | 147 | | 158 | 188 | | 493 |
| | Nick Scragg | | | | 181 | 167 | 144 | 492 |
| | Oliver Hopwood | | 208 | | 270 | | | 478 |
| | Alexander Curtis | | | 180 | 168 | | 130 | 478 |
| | Mix Cunningham | | 154 | 160 | 114 | 50 | | 478 |
| | Joe Mawhood | | | | 256 | | 221 | 477 |
| | Ivan Ross Del Ray | | | 179 | 161 | | 128 | 468 |
| | Ian Stevens | | | | 215 | 245 | | 460 |
| | Leon Fussell | | | 228 | | 228 | | 456 |
| | Josh Davies | | 131 | 177 | | 148 | | 456 |
| | David Hedley | | 97 | 134 | 120 | | 95 | 446 |
| | Lynton Wall Palmer | | 114 | 192 | | | 131 | 437 |
| | Kevin Yoon | | | 205 | | | 216 | 421 |
| | Paddy Richell | | 97 | 159 | | 160 | | 416 |
| | James Martin | | | 220 | 171 | | | 391 |
| | James Petherbridge | | | | 115 | 135 | 139 | 389 |
| | Jordan Curry | | 169 | | | | 219 | 388 |
| | Callum Dunlop | | | | 200 | | 187 | 387 |
| | Johnny Caroll | | | 136 | 135 | | 101 | 372 |
| | Jerome Combaniere | | 164 | 200 | | | | 364 |
| | Mark White | | | 112 | 113 | 138 | | 363 |
| | Ian Birthwistle | | | 187 | | 167 | | 354 |
| | Alex Davidson | | | 167 | | 178 | | 345 |
| | Henry Barrett | | | 201 | 138 | | | 339 |
| | David Proctor | | 167 | | | | 154 | 321 |
| | Liam Plunkett | | | | 144 | 171 | | 315 |
| | Antonio Rico-Villadamoros | | 67 | 57 | 85 | 87 | | 296 |
| | Jack Dempster | | | | 148 | | 141 | 289 |
| | Steven Wragg | | | | 147 | 136 | | 283 |
| | Cameron E Smith | | | | 281 | | | 281 |
| | R Ennis | | | | | | 280 | 280 |
| | Dom Harris-Jukes | | | 10 | | 254 | 10 | 274 |
| | Jack Tucker Brown | | | | | 152 | 117 | 269 |
| | Dan Pull | | | 268 | | | | 268 |
| | Sam Bootle | | | | 150 | 115 | | 265 |
| | Austin Trotta | | | | | 151 | 114 | 265 |
| | Sam Arthur | | | 261 | | | | 261 |
| | Ben Robertson | | 258 | | | | | 258 |
| | Michael Sladkowski | | | 125 | | 130 | | 255 |
| | Rov Lovell | | | | | | 255 | 255 |
| | Jamie Peace | | | 252 | | | | 252 |
| | Jock Yon | | | 251 | | | | 251 |
| | David Howett | | | | | | 248 | 248 |
| | Will Smith | | | | | 246 | | 246 |
| | Callum Noble | | | | | | 237 | 237 |
| | Jack Davis | | | 225 | | | | 225 |
| | Nicky Whittaker | | | 221 | | | | 221 |
| | Andrew Garrigle | | | | | 220 | | 220 |
| | Alex Surtees | | | | 218 | | | 218 |
| | Kris Smith | | | 218 | | | | 218 |
| | Sam Webb | | | 217 | | | | 217 |
| | Sean Mitchell | | 215 | | | | | 215 |
| | Oli Warlow | | | 213 | | | | 213 |
| | S. Mitchell | | | | 212 | | | 212 |
| | William Gascoyne | | | 212 | | | | 212 |
| | Matt Dawson | | | | | 212 | | 212 |
| | Dan Jordan | | 211 | | | | | 211 |
| | Matthew Smith | | 211 | | | | | 211 |
| | Hizzy | | | 207 | | | | 207 |
| | Mark Neszmelyi | | | | | | 206 | 206 |
| | Matt Holman | | | 202 | | | | 202 |
| | Tom Dumble | | | 200 | | | | 200 |
| | Chris Goodman | | 90 | | | 110 | | 200 |
| | Ben Etherington | | | | | 200 | | 200 |
| | Daniel Butterworth | | | | | 197 | | 197 |
| | Jed Gold | | | | | | 197 | 197 |
| | Harry Firth | | | 191 | | | | 191 |
| | Tom Littlewood | | | | 190 | | | 190 |
| | Zac Aynsley | | | | 190 | | | 190 |
| | Remco | | 189 | | | | | 189 |
| | Stephen Hixon | | | 185 | | | | 185 |
| | Jonathan Van | | | 184 | | | | 184 |
| | James Rowland | | | 183 | | | | 183 |
| | Harvey Wilson | | | | | | 183 | 183 |
| | Thomas Neal | | 182 | | | | | 182 |
| | Andrew Jinks | | 180 | | | | | 180 |
| | Frazer Wagg | | 179 | | | | | 179 |
| | David Catterall | | | 177 | | | | 177 |
| | Alex Blackburn | | | 176 | | | | 176 |
| | Sam Fisher | | | | 174 | | | 174 |
| | Alex Young | | 50 | 51 | 70 | | | 171 |
| | jonathan bradley | | 161 | | | | | 161 |
| | Jonny Carroll | | | | | 158 | | 158 |
| | Josh Rawson | | 139 | | | 10 | | 149 |
| | Brandon Bradley | | | | 148 | | | 148 |
| | Jose Castro | | | | | 148 | | 148 |
| | Luan Del Rey | | | | | 147 | | 147 |
| | Mark Nevin | | 146 | | | | | 146 |
| | James Heffernan | | 54 | | 91 | | | 145 |
| | Callum Flanagan | | | | 144 | | | 144 |
| | Graham Oakes | | | | | | 140 | 140 |
| | Lee Fiddes | | | | 138 | | | 138 |
| | John Packer | | | | 137 | | | 137 |
| | Ross Chisholm | | 66 | 70 | | | | 136 |
| | Sam turnbull | | | | 131 | | | 131 |
| | Richard Snell | | | | 130 | | | 130 |
| | Mark Usher | | 60 | | 70 | | | 130 |
| | bas ward | | 129 | | | | | 129 |
| | Iolo Squires | | | 124 | | | | 124 |
| | Dilip Desai | | | | | | 124 | 124 |
| | Rob Watts | | | 121 | | | | 121 |
| | James Mck | | | | 120 | | | 120 |
| | chris mcadams | | 120 | | | | | 120 |
| | Jack McKay | | | | | 120 | | 120 |
| | Ciaran Tracey | | | | | | 118 | 118 |
| | Dean Harris | | | | 117 | | | 117 |
| | Christopher Pringle | | | | 115 | | | 115 |
| | Steve Mullen | | 113 | | | | | 113 |
| | Julian Tomlinson | | | | 108 | | | 108 |
| | Edvinas Kvietinskas | | | | 107 | | | 107 |
| | Ollie | | | | 98 | | | 98 |
| | Shaun Stilwell | | | | | | 98 | 98 |
| | Kane Hunter | | 41 | 51 | | | | 92 |
| | Calum Murray | | | 90 | | | | 90 |
| | Lewis Rickard | | | | | 90 | | 90 |
| | Adam Jones | | | | | | 88 | 88 |
| | Olli Spalton | | | | | | 82 | 82 |
| | Jack White | | | 81 | | | | 81 |
| | James Deane | | 80 | | | | | 80 |
| | David Celling | | | | 70 | | | 70 |
| | Nathaniel R | | | | | | 70 | 70 |
| | Rich C | | | | | | 67 | 67 |
| | Harry Wilkinson | | 60 | | | | | 60 |
| | Dale Metcalde | | | | | | 60 | 60 |
| | David High | | | | 50 | | | 50 |
| | Ollie Ballyn | | | | 48 | | | 48 |
| | Hugo | | | | 40 | | | 40 |
| | Lewis Stevenson | | 40 | | | | | 40 |
| | Chris Bowman | | | | 37 | | | 37 |
| | Ewan Laws | | | | | 30 | | 30 |
| | Rowan Page | | | | 10 | | | 10 |
| | Steve Carr | | | 10 | | | | 10 |
Female Vet
| | Name | | Rd 1 | Rd 2 | Rd 3 | Rd 4 | Rd 5 | Best 4 of 5 |
| --- | --- | --- | --- | --- | --- | --- | --- | --- |
| 1 | Katri Cornelissen | | 102 | 150 | 161 | | 123 | 536 |
| | Nicola McCoy | | 132 | | 137 | 148 | 77 | 494 |
| | Karin Magog | | 225 | | | | 197 | 422 |
| | Caroline Tompkins | | | | | | 58 | 58 |
| | Kay | | 52 | | | | | 52 |
| | Jo | | 23 | | | | | 23 |
Male Vet
| | Name | | Rd 1 | Rd 2 | Rd 3 | Rd 4 | Rd 5 | Best 4 of 5 |
| --- | --- | --- | --- | --- | --- | --- | --- | --- |
| | Steve Roberts | | 243 | 252 | 271 | 268 | 238 | 1034 |
| | Paul Smith | | 240 | 252 | 245 | 238 | 251 | 988 |
| | Jon Greening | | 218 | 232 | 231 | 231 | | 912 |
| | Graham Ward | | 170 | 200 | 200 | 205 | 142 | 775 |
| | Garry Paxton | | 127 | 210 | 181 | | | 518 |
| | Andy Grieves | | 111 | 157 | 117 | 124 | | 509 |
| | Richard Pow | | | | 199 | 208 | | 407 |
| | Matt Garett | | | 220 | | | 109 | 329 |
| | Garry Dickinson | | | 170 | | | | 170 |
| | Seth Chapman | | | | 154 | | | 154 |
| | Jeremy Kendal | | | 144 | | | | 144 |
| | Neil Dawson | | 100 | | | | | 100 |
| | Richard C | | | | | 60 | | 60 |
| | Riley Crum | | | | 50 | | | 50 |
Supervets
| | Name | | Rd 1 | Rd 2 | Rd 3 | Rd 4 | Rd 5 | Best 4 of 5 |
| --- | --- | --- | --- | --- | --- | --- | --- | --- |
| | County Geezer | | 228 | 237 | 235 | 230 | 205 | 930 |
| | County Geezerette | | 60 | | 80 | | | 140 |
| | Steve Crowe | | 164 | | | | | 164 |
| | john smeaton | | 163 | | | | | 163 |
Staff
| | Name | | Rd 1 | Rd 2 | Rd 3 | Rd 4 | Rd 5 | Best 4 of 5 |
| --- | --- | --- | --- | --- | --- | --- | --- | --- |
| | Oliver Grady | | 220 | 251 | 248 | 236 | 224 | 959 |
| | Rob Williams | | 150 | 208 | 175 | 184 | | 717 |
| | Matt Harrison | | 210 | 222 | 232 | | | 664 |
| | Schindler | | 271 | 271 | | | 282 | 824 |
Stats
| | | | Rd 1 | Rd 2 | Rd 3 | Rd 4 | Rd 5 | |
| --- | --- | --- | --- | --- | --- | --- | --- | --- |
| | Min | | 23 | 10 | 10 | 10 | 10 | |
| | Lower Quartile | | 100.5 | 159 | 120 | 126 | 117 | |
| | Median | | 164 | 201 | 164 | 176 | 155 | |
| | Upper Quartile | | 210.5 | 227 | 211 | 211 | 206 | |
| | Max | | 262 | 271 | 287 | 271 | 290 | |
| | Mean | | 155 | 185 | 163 | 163 | 160 | |
| | # Competitors | | 127 | 142 | 134 | 120 | 113 | |