2023 Inter-University Competition
The Valley, Saturday 18th March


Event Info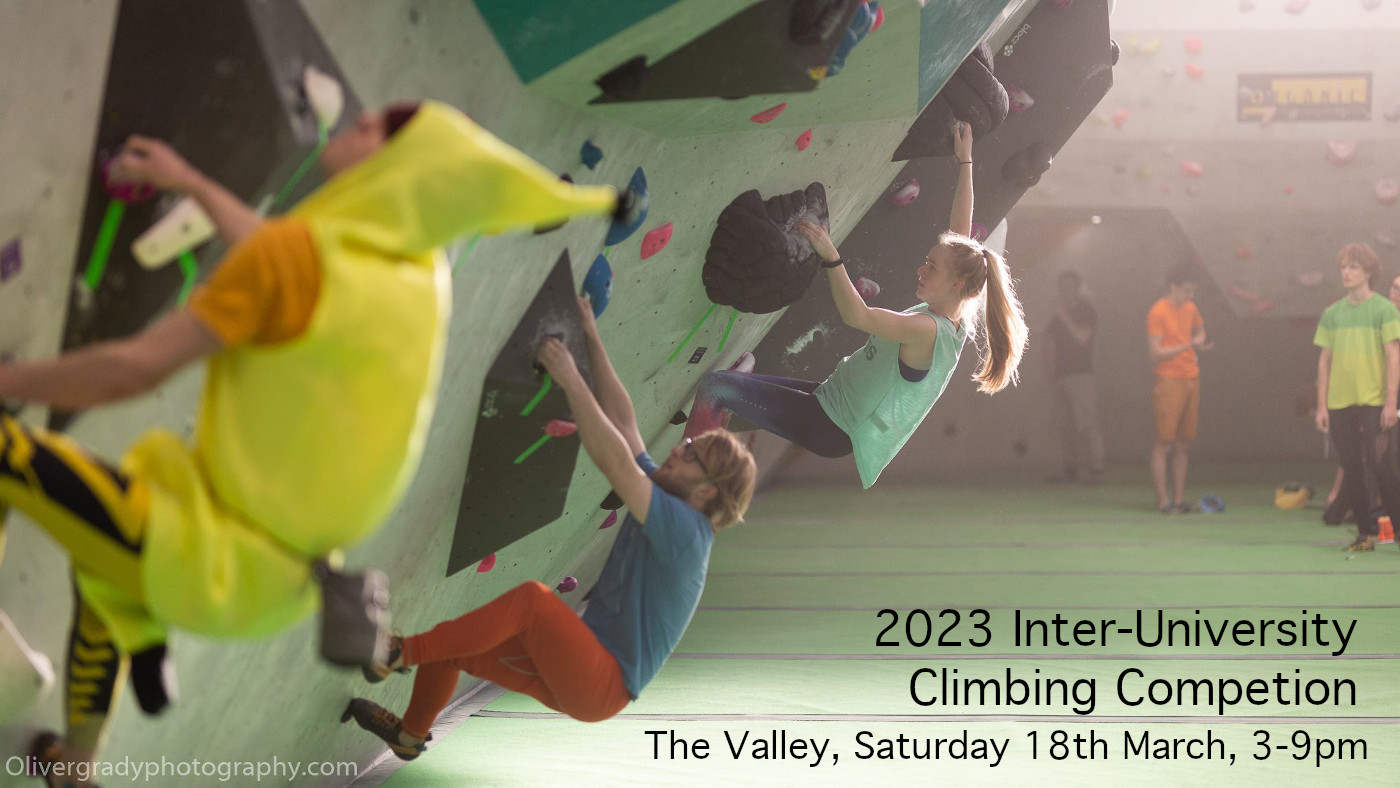 The Valley will host an inter-university bouldering competition on Saturday 18th March from 3 to 9pm.
Entering the competition
The event is open to anyone at an FE or HE institution (local or not), staff or student. You do not need to enter in advance.
Entry price: Entry to the competition will be:
your normal entry plus £5 for a scorecard; or
normal entry plus £10 for a scorecard and a pizza token for our Hadrian's Pizza Van, whilst tokens last).

The centre will be open as normal for individuals who don't want to take part (the competition will take place in the competition wall area, wave cave and downstairs slab).
Categories
There will be an emphasis on fun, whilst also settling old rivalries, with BUCS categories and many more, with prizes for winners of the following categories:
UG Male/Female
PG Male/Female
University staff member
Team of 3 Male/Female/Mixed
Best dressed team
Best dressed individual
Points will be allocated to the above categories to determine a 'winning' institution!
Schedule:
3pm: Competition starts (don't forget your student/staff ID!)
6:30pm: Scorecards due in
6:45pm: Finalists announced
7:30pm: Climb-off between top 3 male/female competitors (from any category).

---
Photos from last time:
Visit Facebook for photos