Newcastle Bouldering Championships
| Saturday 19th October
Following the success of the Annual Spring Boulder Open (ASBO) we are hosting a big Autumn competition at The Valley, with an ASBO style final and a local flavour. Meet the Newcastle Bouldering Championships (NEWBOCH)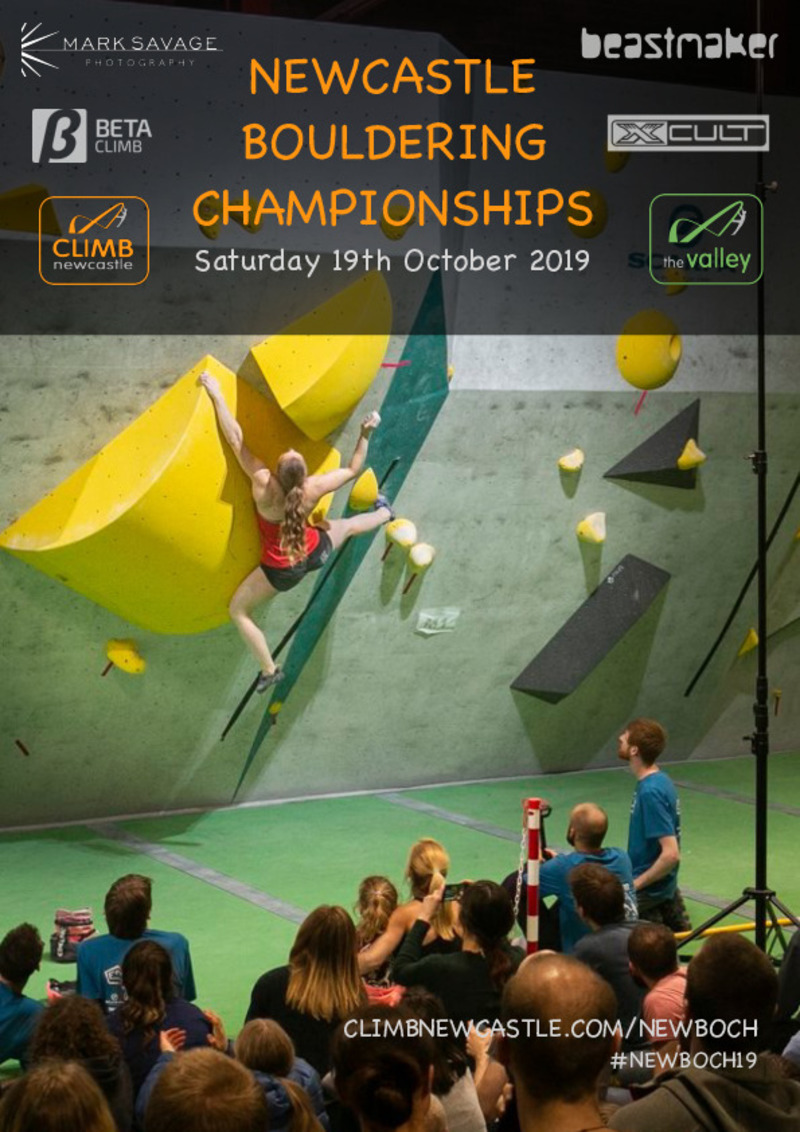 When and where?
NEWBOCH 19 takes place at The Valley on Saturday 19th October 2019, from 9am until late.
How do I take part?
Competing is without a doubt the best way to take part in the NEWBOCH. The qualifying problems will be similar in standard to our Winter Bouldering Series, covering the full range 3 to 7c+. Something for everyone! Simply grab a scorecard at reception when you start, fill it in and drop it back when finished. Competing costs no more than your standard entry to the centre. No pre-event registration is required - just turn up!
NEWBOCH 19 Schedule:
Qualifying: 09:00 - 19:00
Scream for Pizza van: 17:00-20:00
Finals: 20:00 - late
Final qualification rules
The top 3 male and female competitors (any age) will qualify for the final, plus the subsequent top ranked youth (under 18) competitor will get a wildcard place.
The final will be local: to qualify or win a category prize, competitors must be based in Newcastle or the surrounding area (Tyne and Wear, Northumberland or County Durham). Other competitors are welcome to take part in the qualification round.
How much does it cost?
Taking part is free with your normal entry fee! If you don't want to try the climbs then you can also spectate for free!
Are there prizes?
There are indeed, lots of prizes, including £2000+ of entrance passes.
Adult (18+) winner male/female: 12 month pass.
Youth (U18) winner male/female: 12 month pass.
Other finalists: 3 month pass.
Top all female 3 person team: 3 x 3 month pass.
Top all male 3 person team: 3 x 3 month pass.
Top mixed gender 3 person team: 3 x 3 month pass.
Climb Skin best dressed team prize.
Individual winners are those with the highest position after the final is completed.
Can I spectate
Oh yes, finals start from 8pm
What else is important?
Think about your travel arrangements... it is going to be extraordinarily busy. We recommend public transport if you can, and if not think about parking and walking in from Byker town centre, Ouseburn or The Pool. We also have tons of internal bike parking.
More information on travelling to The Valley can be found here.
NEWBOCH 19 is supported by: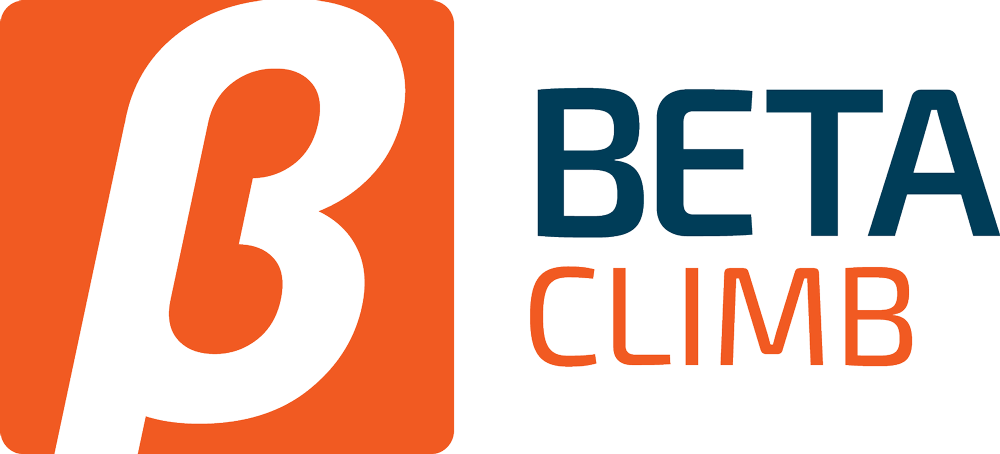 Category
Female
Male
Youth E
Charlotte Strugnell
Charlie Sedman
Youth D
Hannah Eggington
Ollie Peel
Youth C
Annabelle Davies
Fred Williams
Youth B
Kimmy White
Jared Watson
Youth A
Issy Orwin
Joseph McGrother
Junior Overall
Issy Orwin
Jared Watson
Vet
Katri Cornelissen
Steve Roberts
Adult
Elle Partington
Cameron Smith
Team
Vik (Kimmy White, Issy Orwin, Victoria Gillon)
Angery Boys (Rowan Pughe, Jake Oughton, Tom Hobbs)
Mixed Team
Excons (Sid Graham, Bobby Gowdy, Stu Campbell)
NEWBOCH Champions
Elle Partington
Cameron Smith
Name
Category (Adult/Vet/Youth A etc)
Team Name
Score
team score
Rowan Pughe
Male Adult
Angery Boys
273
794
Jake Oughton
Male Adult
265
Tom Hobbs
Male Adult
256
Sidonie Graham
Female Adult
Excons
229
758
Bobby Gowdy
Male Adult
275
Stuart Campbell
Male Adult
254
Cameron Smith
Male Adult
Team Smith
280
750
Paul Smith
Male Vet
250
Oliver Smith
Male Adult
220
Adrian Meacher
Male Adult
Lucas Beat Elis
264
742
Phoebe Nelson
Female Adult
224
Lucas Horcombe
Male Adult
254
David Clarke
Male Adult
I don't know
257
735
Em Rickinson
Male Adult
248
Callum Noble
Male Adult
230
Seamus Fallows
Male Adult
Elis lost to lucas
228
704
Elis Rees
Male Adult
243
Sean Tromans
Male Adult
233
Issy Orwin
Female Youth A
Vik
220
627
Kimmy White
Female Youth B
218
Victoria Gillon
Female Youth B
189
Jemima Hawkings
Female Youth B
Team Blonde
161
605
Jared Watson
Male Youth B
240
Agi Cornelissen
Male Youth A
204
Just Matt
Male Adult
Matt Lukas
240
597
Luke Lad
Male Adult
188
Luke
Male Adult
169
Eleni Karinou
Female Adult
NUC Pulley Poppers
154
587
Kyle Stanforth
Male Adult
218
Jack Davies
Male Adult
215
Callum Marriott
Male Adult
Team Graham
198
581
Will Poulett
Male Adult
195
Teddy Poulett
Male Youth A
188
Emma Rawsthorne
Female Adult
Chalk and cheese
215
558
Kerry Gallagher
Female Adult
160
Stephen Dryden
Male Adult
183
Daniel Butterworth
Male Adult
NUC 6
189
529
Sam Adey
Female Adult
162
Mix Cunningham
Male Adult
178
Polly Kerr
Female Youth D
Midgets
110
524
Fred Williams
Male Youth C
216
Luke Nevins
Male Youth C
198
Steven Kelly
Male Adult
The Wombles
191
517
Andy Lough
Male Adult
177
Derek Dann
Male Adult
149
Ray Sharples
Male Vet
DMS
178
486
R Shaw
Male Vet
174
Duke
Male Adult
134
Miranda Horne
Female Adult
Trad sucks
157
485
Matthew Beanland
Male Adult
181
Connor Hartwell
Male Adult
147
Amanda Tan
Female Adult
The Pumpkins
211
482
Rachel Wright
Female Adult
120
Sean Laidler
Male Adult
151
Claire Yin
Female Adult
NUC for life
173
478
Emma Coulson
Female Adult
117
Masashi Stokoe
Male Adult
188
Floriane Rodriguez
Female Adult
**** Br*xit
158
476
Jerome Comnaniere
Male Adult
164
Andrew Jinks
Male Adult
154
Laura Fisher
Female Adult
NUC crippled toes
158
471
Henry Barrett
Male Adult
173
Ben Ponsford
Male Adult
140
Nicola McCoy
Female Vet
Old and bold
150
465
Ellis McCoy
Male Adult
160
Andy G
Male Vet
155
Amelia Magistrali
Female Adult
Free Trade Parade
157
437
Emma Clement
Female Adult
140
Hannah Davies
Female Adult
140
Rosie Caw
Female Adult
13th Legion
151
431
Rob Watts
Male Adult
146
Alex Reynolds
Male Adult
134
Rob Knowles
Male Adult
Bro-ken
225
417
Dan Mitchell
Male Adult
192
Becky Holloway
Female Adult
NUC mashed metacarples
135
409
Jack Dempster
Male Adult
149
Dilip Desai
Male Adult
125
Gemma Anderson
Female Adult
Team L
157
398
Lilia Nevins
Female Youth D
94
Andrew Nevins
Male Adult
147
Urvi Thakkar
Female Adult
Nice jugs
140
374
Dominic Beardmore
Male Adult
127
Ross Chisholm
Male Adult
107
Allyn Layton
Male Adult
Delboys dingbats
246
246
Amber Earl-Dudink
Female Youth E
Mischief, madness and mayhem
100
245
Joey Sedman
Male Youth B
115
Charlie Sedman
Male Youth E
30
Josh Rawson
Male Adult
Losh
221
221
Stuart Farnaby
Male Adult
Better than chalk and cheese
127
Sean Tromans
Male Adult
77
Lilia Smith
Female Youth C
Cleaning products
144
204
Rachel Smith
Female Vet
137
Joe Mawhood
Male Adult
Garden poopers
248
204
Jacob Rowell
Male Adult
69
Jack Duffy
Male Adult
What about Andy?
194
204
Josh Davies
Male Adult
151
Full results can be found in the results tab.
Keep in touch using the hashtag
#NEWBOCH19
Female Event
| | Name | Category | Team Name | Score | Finalist info | # Top | # Bonus | Attempts top | Attempts bonus |
| --- | --- | --- | --- | --- | --- | --- | --- | --- | --- |
| 1 | Elle Partington | Female Adult | | 225 | | 1 | 2 | 1 | 2 |
| 2 | Sidonie Graham | Female Adult | Excons | 229 | | 1 | 1 | 1 | 1 |
| 3 | Issy Orwin | Female Youth A | Vik | 220 | | 1 | 1 | 1 | 1 |
| 4 | Kimmy White | Female Youth B | Vik | 218 | Wildcard | 0 | 0 | 0 | 0 |
| | Phoebe Nelson | Female Adult | | 224 | Did not compete | | | | |
| | Lily Kinnersley | Visiting Female Youth C | | 252 | | | | | |
| | Emma Rawsthorne | Female Adult | Chalk and cheese | 215 | | | | | |
| | Amanda Tan | Female Adult | The Pumpkins | 211 | | | | | |
| | Victoria Gillon | Female Youth B | Vik | 189 | | | | | |
| | Gem S | Female Adult | | 187 | | | | | |
| | Daniela Molinari | Female Adult | | 186 | | | | | |
| | Louise Prentice | Female Adult | | 184 | | | | | |
| | Ruth Hardy | Female Adult | | 177 | | | | | |
| | Rachel Cooper | Female Adult | | 176 | | | | | |
| | Claire Yin | Female Adult | NUC for life | 173 | | | | | |
| | Annabelle Davies | Female Youth C | | 171 | | | | | |
| | Yvette Price | Female Adult | | 167 | | | | | |
| | Olivia Veide | Female Youth A | | 164 | | | | | |
| | Sam Adey | Female Adult | | 162 | | | | | |
| | Jemima Hawkings | Female Youth B | Team Blonde | 161 | | | | | |
| | Kerry Gallagher | Female Adult | Chalk and cheese | 160 | | | | | |
| | Floriane Rodriguez | Female Adult | **** Br*xit | 158 | | | | | |
| | Laura Fisher | Female Adult | NUC crippled toes | 158 | | | | | |
| | Amelia Magistrali | Female Adult | Free Trade Parade | 157 | | | | | |
| | Gemma Anderson | Female Adult | Team L | 157 | | | | | |
| | Miranda Horne | Female Adult | Trad sucks | 157 | | | | | |
| | Eleni Karinou | Female Adult | NUC Pulley Poppers | 154 | | | | | |
| | Siobhan Gallagher | Female Adult | | 154 | | | | | |
| | Katri Cornelissen | Female Vet | | 154 | | | | | |
| | Rosie Caw | Female Adult | 13th Legion | 151 | | | | | |
| | Nicola McCoy | Female Vet | Old and bold | 150 | | | | | |
| | Hannah Mclaughlin | Female Youth B | | 150 | | | | | |
| | Hannah eggington | Female Youth D | | 150 | | | | | |
| | Ciara Barrett Smith | Female Adult | | 147 | | | | | |
| | Charlotte Strugnell | Female Youth E | | 145 | | | | | |
| | Caroline Smith | Visiting Female Vet | | 144 | | | | | |
| | Lilia Smith | Female Youth C | Cleaning products | 144 | | | | | |
| | Emma Clement | Female Adult | Free Trade Parade | 140 | | | | | |
| | Hannah Davies | Female Adult | Free Trade Parade | 140 | | | | | |
| | Urvi Thakkar | Female Adult | Nice jugs | 140 | | | | | |
| | Lisa Renney | Female Adult | | 140 | | | | | |
| | Jen Jacks | Female Adult | | 140 | | | | | |
| | Rachel Smith | Female Vet | Cleaning products | 137 | | | | | |
| | Becky Holloway | Female Adult | NUA mashed metacarples | 135 | | | | | |
| | Rasa Solanki | Female Youth D | | 130 | | | | | |
| | Tamara Hallam | Visiting Female Adult | | 128 | | | | | |
| | Rachel Wright | Female Adult | The Pumpkins | 120 | | | | | |
| | Emma Coulson | Female Adult | NUC for life | 117 | | | | | |
| | Amelie | Female Adult | | 110 | | | | | |
| | Polly Kerr | Female Youth D | Midgets | 110 | | | | | |
| | Sue Birtwistle | Female Vet | | 104 | | | | | |
| | Amber Earl-Dudink | Female Youth E | Mischief, madness and mayhem | 100 | | | | | |
| | Ala Kharin | Female Adult | | 96 | | | | | |
| | Lilia Nevins | Female Youth D | Team L | 94 | | | | | |
| | Lori Hunter | Female Youth D | | 67 | | | | | |
| | Helen Corby | Female Adult | | 47 | | | | | |
| | Tricia Harris | Visiting Female Vet | | 20 | | | | | |
| | Sona Solanki | Female Youth E | | 11 | | | | | |
Male Event
| | | | | | | | | | |
| --- | --- | --- | --- | --- | --- | --- | --- | --- | --- |
| | Name | Category | Team Name | Score | Finalist info | # Top | # Bonus | Attempts top | Attempts bonus |
| 1 | Cameron Smith | Male Adult | Team Smith | 280 | | 1 | 2 | 2 | 11 |
| 2 | Rowan Pughe | Male Adult | Angery Boys | 273 | | 1 | 1 | 2 | 2 |
| 3 | Bobby Gowdy | Male Adult | Excons | 275 | | 0 | 0 | 0 | 0 |
| 4 | Jared Watson | Male Youth B | Team Blonde | 240 | Wildcard | 0 | 0 | 0 | 0 |
| | John Schindler | Staff | | 294 | | | | | |
| | Kai Main | Visiting Male Youth C | | 271 | | | | | |
| | Will Jackson | Visiting Male Adult | | 269 | | | | | |
| | Alex Freeman | Male Adult | | 267 | | | | | |
| | Jake Oughton | Male Adult | Angery Boys | 265 | | | | | |
| | Adrian Meacher | Male Adult | | 264 | | | | | |
| | Sergio Pires | Male Adult | | 259 | | | | | |
| | Tom Armstrong | Male Adult | | 258 | | | | | |
| | Sam Arthur | Male Adult | | 258 | | | | | |
| | David Clarke | Male Adult | I don't know | 257 | | | | | |
| | Tom Hobbs | Male Adult | Angery Boys | 256 | | | | | |
| | Stuart Campbell | Male Adult | Excons | 254 | | | | | |
| | Rob Lovell | Male Adult | | 252 | | | | | |
| | Steve Roberts | Male Vet | | 251 | | | | | |
| | Paul Smith | Male Vet | Team Smith | 250 | | | | | |
| | Joe Mawhood | Male Adult | Garden poopers | 248 | | | | | |
| | Em Rickinson | Male Adult | I don't know | 248 | | | | | |
| | Allyn Layton | Male Adult | Delboys dingbats | 246 | | | | | |
| | Lucas Horcombe | Male Adult | | 244 | | | | | |
| | Elis Rees | Male Adult | | 243 | | | | | |
| | Just Matt | Male Adult | Matt Lukas | 240 | | | | | |
| | Jonathan Coatsworth | Male Adult | | 240 | | | | | |
| | Reuben Tomlinson | Male Adult | | 234 | | | | | |
| | Adam Clarke | Male Adult | | 233 | | | | | |
| | Max Roberts | Male Youth B | | 231 | | | | | |
| | Callum Noble | Male Adult | I don't know | 230 | | | | | |
| | Seamus Fallows | Male Adult | Elis lost to lucas | 228 | | | | | |
| | Rob Knowles | Male Adult | Bro-ken | 225 | | | | | |
| | Joseph McGrother | Male Youth A | | 225 | | | | | |
| | Josh Rawson | Male Adult | Losh | 221 | | | | | |
| | Oliver Smith | Male Adult | Team Smith | 220 | | | | | |
| | Andrew Spencer | Male Adult | | 220 | | | | | |
| | Kyle Stanforth | Male Adult | NUC Pulley Poppers | 218 | | | | | |
| | Fred Williams | Male Youth C | Midgets | 216 | | | | | |
| | Jack Davies | Male Adult | NUC Pulley Poppers | 215 | | | | | |
| | Dan Jordan | Male Adult | | 215 | | | | | |
| | Adam How | Male Adult | | 215 | | | | | |
| | Pawel Jedrzejewski | Male Adult | | 214 | | | | | |
| | Ian Stevens | Male Adult | | 211 | | | | | |
| | Sean Seery | Male Adult | | 211 | | | | | |
| | Mick Gardener | Male Vet | | 207 | | | | | |
| | Thomas Majunke | Male Vet | | 205 | | | | | |
| | Tony McMeekin | Male Adult | | 204 | | | | | |
| | Agi Cornelissen | Male Youth A | Team Blonde | 204 | | | | | |
| | Oliver Crosby | Male Adult | | 202 | | | | | |
| | Callum Marriott | Male Adult | Team Graham | 198 | | | | | |
| | Dan Walton | Male Adult | | 198 | | | | | |
| | Luke Nevins | Male Youth C | Midgets | 198 | | | | | |
| | Lewis Dimmick | Male Adult | | 197 | | | | | |
| | Daniel Wood | Male Adult | | 197 | | | | | |
| | Will Poulett | Male Adult | Team Graham | 195 | | | | | |
| | Jack Duffy | Male Adult | What about Andy? | 194 | | | | | |
| | Matt Harrison | Male Adult | | 194 | | | | | |
| | Dan Mitchell | Male Adult | Bro-ken | 192 | | | | | |
| | Dan Clayton | Male Adult | | 192 | | | | | |
| | Steven Kelly | Male Adult | The Wombles | 191 | | | | | |
| | Daniel Butterworth | Male Adult | NUC 6 | 189 | | | | | |
| | Teddy Poulett | Male Youth A | Team Graham | 188 | | | | | |
| | Luke Lad | Male Adult | Matt Lukas | 188 | | | | | |
| | Masashi Stokoe | Male Adult | NUC for life | 188 | | | | | |
| | Davey Poremba | Male Adult | | 187 | | | | | |
| | Stephen Dryden | Male Adult | Chalk and cheese | 183 | | | | | |
| | Matthew Beanland | Male Adult | Trad sucks | 181 | | | | | |
| | Eliot Imrie | Male Youth B | | 180 | | | | | |
| | Mix Cunningham | Male Adult | NUC 6 | 178 | | | | | |
| | Team Phil | Male Adult | | 178 | | | | | |
| | Ray Sharples | Male Vet | DMS | 178 | | | | | |
| | Andy Lough | Male Adult | The Wombles | 177 | | | | | |
| | R Shaw | Male Vet | DMS | 174 | | | | | |
| | Henry Barrett | Male Adult | NUC crippled toes | 173 | | | | | |
| | Callum Dunlop | Male Adult | | 172 | | | | | |
| | Jonathan Van | Male Adult | | 171 | | | | | |
| | John Smeaton | Male Vet | | 171 | | | | | |
| | Rob Scott | Male Adult | | 170 | | | | | |
| | Glen Russell | Male Youth A | | 170 | | | | | |
| | Luke | Male Adult | Matt Lukas | 169 | | | | | |
| | Robbie Wiliams | Male Adult | | 169 | | | | | |
| | Nathan Evans | Male Adult | | 167 | | | | | |
| | Graham Oakes | Male Adult | | 165 | | | | | |
| | Jerome Comnaniere | Male Adult | **** Br*xit | 164 | | | | | |
| | Ben Johnson | Male Adult | | 161 | | | | | |
| | Andy Birtwistle | Visiting Male Vet | | 160 | | | | | |
| | Ellis McCoy | Male Adult | Old and bold | 160 | | | | | |
| | Ben Jones | Male Adult | | 160 | | | | | |
| | Ian Birtwistle | Male Adult | | 157 | | | | | |
| | Philip Yiu | Male Adult | | 157 | | | | | |
| | Mike Poremba | Male Vet | | 157 | | | | | |
| | Andy G | Male Vet | Old and bold | 155 | | | | | |
| | Andrew Jinks | Male Adult | **** Br*xit | 154 | | | | | |
| | Adam Turner | Male Adult | | 154 | | | | | |
| | Sean Laidler | Male Adult | The Pumpkins | 151 | | | | | |
| | Josh Davies | Male Adult | What about Andy? | 151 | | | | | |
| | Giles Mortimer | Male Vet | | 150 | | | | | |
| | Derek Dann | Male Adult | The Wombles | 149 | | | | | |
| | Jack Dempster | Male Adult | NUC mashed metacarples | 149 | | | | | |
| | Ollie Peel | Male Youth D | | 149 | | | | | |
| | Connor Hartwell | Male Adult | Trad sucks | 147 | | | | | |
| | Andrew Nevins | Male Adult | Team L | 147 | | | | | |
| | Sean Eccleston | Male Adult | | 147 | | | | | |
| | Rob Watts | Male Adult | 13th Legion | 146 | | | | | |
| | tom slexj | male adult | | 146 | | | | | |
| | Wayne Renney | Male Adult | | 145 | | | | | |
| | Gavin Gray | Male Adult | | 144 | | | | | |
| | Kai Glassford | Male Adult | | 141 | | | | | |
| | Ben Ponsford | Male Adult | NUC crippled toes | 140 | | | | | |
| | Simon Harris | Male Adult | | 140 | | | | | |
| | Dan Hunter | Male Adult | | 140 | | | | | |
| | Aaron Brown | Male Adult | | 140 | | | | | |
| | Damel Peel | Male Vet | | 140 | | | | | |
| | Jack Wheatman | Male Youth B | | 138 | | | | | |
| | Duke | Male Adult | DMS | 134 | | | | | |
| | Alex Reynolds | Male Adult | 13th Legion | 134 | | | | | |
| | Chris Dyball | Male Adult | | 134 | | | | | |
| | John Hebron | Male Adult | | 131 | | | | | |
| | Malcome Dimmick | Male Vet | | 131 | | | | | |
| | Will Harris | Male Adult | | 130 | | | | | |
| | Stuart Farnaby | Male Adult | Better than chalk and cheese | 127 | | | | | |
| | Dominic Beardmore | Male Adult | Nice jugs | 127 | | | | | |
| | Eli Eagles | Male Adult | | 127 | | | | | |
| | Daniel Hall Ballester | Male Adult | | 127 | | | | | |
| | Dilip Desai | Male Adult | NUC mashed metacarples | 125 | | | | | |
| | Tony Williams | Male Adult | | 123 | | | | | |
| | Joe Dalby | Male Youth B | | 122 | | | | | |
| | Dan Carrigan | Male Youth C | | 122 | | | | | |
| | Isak Cornelissen | Male Youth B | | 120 | | | | | |
| | Joey Sedman | Male Youth D | Mischief, madness and mayhem | 115 | | | | | |
| | Max Holford | Male Adult | | 110 | | | | | |
| | Ross Chisholm | Male Adult | Nice jugs | 107 | | | | | |
| | Michael Daley | Male Adult | | 100 | | | | | |
| | Alex Daley | Male Adult | | 98 | | | | | |
| | Louis | Male Adult | | 94 | | | | | |
| | Sean Tromans | Male Adult | Better than chalk and cheese | 77 | | | | | |
| | Mark Usher | Male Adult | | 70 | | | | | |
| | Jacob Rowell | Male Adult | Garden poopers | 69 | | | | | |
| | Zaya Gray | Male Adult | | 40 | | | | | |
| | Charlie Sedman | Male Youth E | Mischief, madness and mayhem | 30 | | | | | |