Newcastle Bouldering Championships
| Saturday 19th October
Following the success of the Annual Spring Boulder Open (ASBO) we are hosting a big Autumn competition at The Valley, with an ASBO style final and a local flavour. Meet the Newcastle Bouldering Championships (NEWBOCH)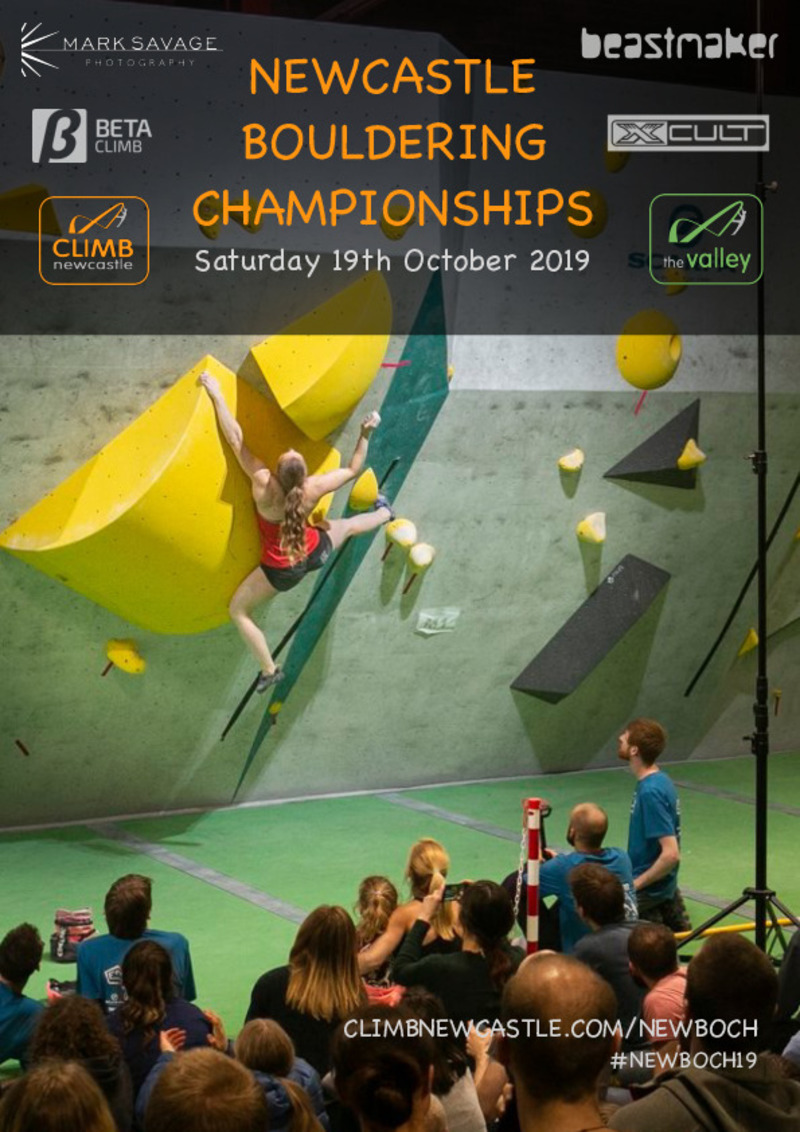 When and where?
NEWBOCH 19 takes place at The Valley on Saturday 19th October 2019, from 9am until late.
How do I take part?
Competing is without a doubt the best way to take part in the NEWBOCH. The qualifying problems will be similar in standard to our Winter Bouldering Series, covering the full range 3 to 7c+. Something for everyone! Simply grab a scorecard at reception when you start, fill it in and drop it back when finished. Competing costs no more than your standard entry to the centre.
NEWBOCH 19 Schedule:
Qualifying: 09:00 - 19:00
Finals: 20:00 - late
Final qualification rules
The top 3 male and female competitors (any age) will qualify for the final, plus the subsequent top ranked youth (under 18) competitor will get a wildcard place.
The final will be local: to qualify, competitors must be based in Newcastle or the surrounding area (Tyne and Wear, Northumberland or County Durham). Other competitors are welcome to take part in the qualification round.
How much does it cost?
Taking part is free with your normal entry fee! If you don't want to try the climbs then you can also spectate for free!
Are there prizes?
There are indeed, lots of prizes, including £2000+ of entrance passes.
Adult (18+) winner male/female: 12 month pass.
Youth (U18) winner male/female: 12 month pass.
Other finalists: 3 month pass.
Top mixed gender 3 person team: 3 x 3 month pass.
Individual winners are those with the highest position after the final is completed.
Can I spectate
Oh yes, finals start from 8pm
What else is important?
Think about your travel arrangements... it is going to be extraordinarily busy. We recommend public transport if you can, and if not think about parking and walking in from Byker town centre, Ouseburn or The Pool. We also have tons of internal bike parking.
More information on travelling to The Valley can be found here.
Keep in touch using the hashtag
#NEWBOCH19